The Defense Minister of the Republic of Armenia during the war
July 23, 2020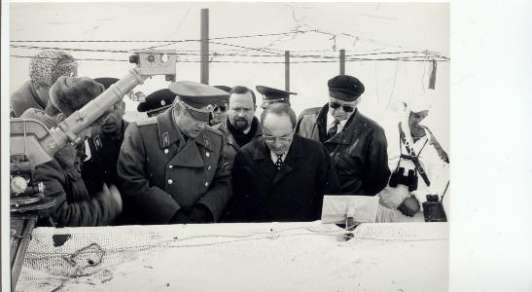 In September 1992 Vazgen Manukyan was appointed the Minister of State, thereafter the Defense Minister of the Republic of Armenia, at the same time managing the industrial complex of the Republic of Armenia.During that period the regular army of the Republic of Armenia was finally formed, after many defeatsthe period of brilliant victories of the Karabakh army began, and hostilities were replaced by political negotiations.
Kapan operation
In the autumn-winter months of 1992 the situation on the country's borders was dire.Shahumyan and Martakert were in the hands of the enemy, Kichan, accordingly, Stepanakert and all of Karabakh were under constant threat. Passing through the Lachin corridor was extremely dangerous, sometimes impossible. The enemy was shelling the Armenian villages of Kapan region with different weapons, endangering the Kapan-Goris highway.
Since April 24, 1992, the border clashes turned into serious hostilities. The city of Kapan and the border settlements were massively shelled.
A decision was made to take measures to eliminate the most dangerous bases of the enemy. Chief of the General Staff of the RA Armed Forces,the Lieutenant General Hrachya Andreasyan worked out a plan, Yuri Khachaturov was appointed head of the operation.
The operation started early in the morning of December 10. After several hours of fighting the Armenian side managed to completely defeat the enemy and change the outcome of the war.
The author of the operation was the Defense Minister Vazgen Manukyan.
Kalbajar operation
The operation to destroy the Azeri military base located in the Kalbajar region, to liberate the occupied settlements and to crush the Lachin-Kalbajar group of the Azerbaijani army took place from March 27 to April 2, 1993. It was also during Vazgen Manukyan's tenure and was under his direct leadership.
Kalbajar was very significant in its position. Martakert was being shelled from Kalbajar, the enemy forces stationed in Kalbajar were a great danger to the planes replenishing the Shahumyan partisan detachments. It was not possible to liberate Kalbajar in one direction. It was carried out in three directions by simultaneous attack.
Vazgen Manukyan did not inform the then President Levon Ter-Petrosyan about the operations in Kapan and Kalbajar, as the latter was against such actions, considering them unacceptable to the international community.
In August 1993 Vazgen Manukyan resigned as the DefenseMinister, playing a significant role in winning the Artsakh war during his one-year tenure.