China, Armenia can cooperate on Belt and Road Initiative: top political advisor
November 21, 2016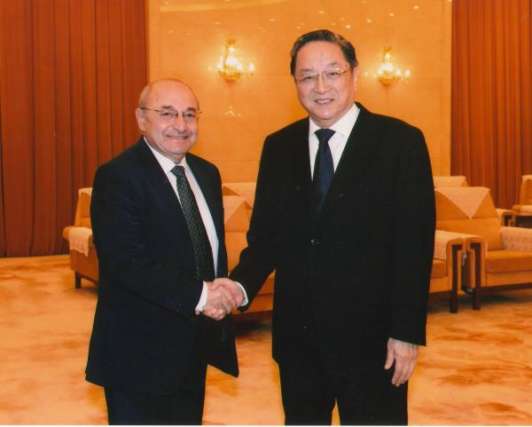 - China's top political advisor Yu Zhengsheng met with Vazgen Manukyan, chairman of Armenia's Public Council on Thursday, calling for joint efforts on the Belt and Road Initiative.
Describing Armenia as China's good friend and important partner in the south Caucasus, Yu said both countries have a healthy and stable relationship based on equality, mutual benefit and respect.
"China and Armenia have understood and coordinated with each other on issues related to their core interests and major concerns," said Yu, chairman of the National Committee of the Chinese People's Political Consultative Conference (CPPCC).
"China is willing to work with Armenia to consolidate the political and public opinion foundations for bilateral relations, and jointly push forward the Belt and Road Initiative and practical cooperation," he said.
Yu said the CPPCC National Committee is ready to strengthen exchanges with Armenia's Public Council in state governance.
Manukyan said Armenia is along the ancient Silk Road and has great interest in China's Belt and Road Initiative, welcoming more cooperation with China in all fields.
Du Qinglin, vice chairman of the CPPCC National Committee, held talks with Manukyan later Thursday.