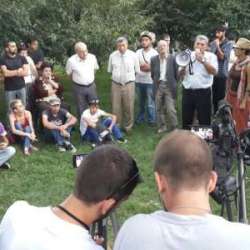 July 31, 2020
The Council worked closely with the President of the Republic of Armenia, the Head of the Government, and the heads of state agencies. The commissions of the Public Council actively cooperated with the representatives of the relevant state structures. The culture of public dialogue and public discussions reached a new level of development.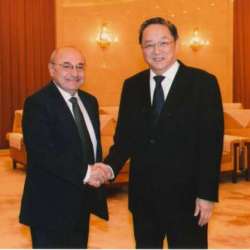 November 21, 2016
Manukyan said Armenia is along the ancient Silk Road and has great interest in China's Belt and Road Initiative, welcoming more cooperation with China in all fields.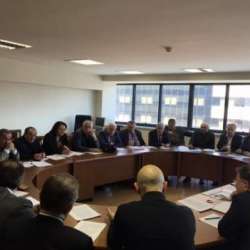 April 30, 2016
Summarising the sitting, Vazgen Manukyan extended his thanks to the representatives of the NGOs and the Government of the Republic of Armenia for participation, emphasising once again that the issue of the fight against corruption has been on the agenda of the Public Council starting from the day of its establishment.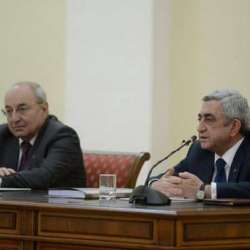 February 13, 2016
You took the responsibility to run this important body, searching for ways to establish public concord and overcome possible internal disagreements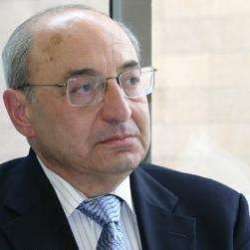 February 20, 2013
Vazgen Manukyan spoke about the two possible paths Raffi Hovhannisyan may chose. "First, Raffi Hovhannisyan can declare there have been election frauds, but he does not challenge the results. This will be a new unique page in our political history," he said.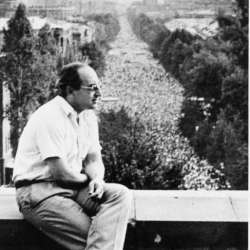 February 19, 2013
According to him, operative data of the course of elections and fixed violations are being examined currently.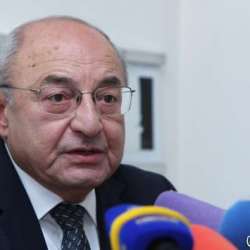 June 25, 2005
The NDU leader Vazgen Manoukian said in his speech summarizing the political orientations of the party: "There is accumulated complaint inside all of us. We ourselves aren't in consent with the country as we live in two Armenias. One of them is the real Armenia where we live and fight, loosing or winning.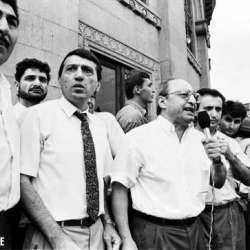 November 12, 1996
In response to the official election results, opposition candidates Manukyan and Manucharian claimed fraud and appealed directly to the Constitutional Court in late October for new elections. The Court upheld the official election results in late November. Major questions were raised regarding the Court's procedures in this case.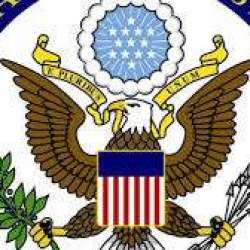 October 01, 1996
President Levon Ter-Petrossian was reelected in a controversial multicandidate election in September, which was flawed by numerous irregularities and serious breaches of the election law. The opposition rejected the official election results and asked the Constitutional Court to invalidate the Central Election Commission (CEC) decision on the results and to order a new election.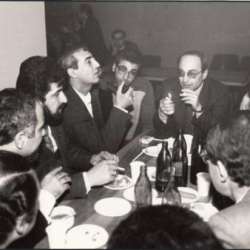 September 02, 1991
The proposal came from visiting Representative Barbara Boxer, Democrat of California. "I'm afraid if we do nothing, we could have the makings of something with very serious consequences," she said. Prime Minister Vazgen Manukyan of the Armenian republic called the idea "brilliant."
1
2
Next